Enhance Stability of your Taxi App Solutions with Our Support
Want to enhance the stability of your taxi app solution to get the best returns from your taxi business? We are there to help you anytime! We will see why our taxi booking app is perfect for your enhancing stability to your taxi business! Your taxi business can prosper if you get the right app on board and frame a perfect business strategy. But your job is not over after … [Continue reading]
---
HDT – A review of Singapore's first Electric Vehicle Transport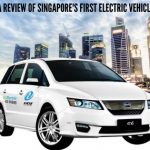 Online taxi business is on an ever-rising note ever since the millennial's started choosing this mode of transport as their favorite. Recently Online taxi business and taxi software are making waves across the world. The success stories of such services like Uber, Ola etc are promoting young entrepreneurs to start their own taxi dispatch businesses. Amidst this new wave of the transportation revolution, a fleet of taxis powered by electricity hit … [Continue reading]
---
Taxi Booking App Development Cost – Influencing Factors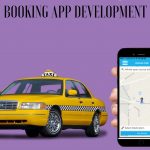 What are the factors influencing the cost of development of a Taxi Dispatch Software? We will give it a look in this article! The emergence of taxi booking apps like Uber and Ola have changed the mode of traveling to a great extent. The commuters get a more enhanced experience as never before! Taxi booking apps have made the travel more comfortable wherein you can book the cab services from anywhere … [Continue reading]
---
What is Radio Taxis – A Complete Guide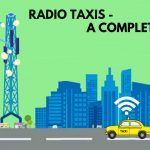 I am sure you must have witnessed drastic transformations in the transportation industry over the past few years. The Cab dispatch software of radio taxi system has revamped the entire process of how we travel in and out of the cities. The radio taxi business has evolved as one of the fastest growing businesses in the transportation sector in various countries of the world. The way radio taxi business … [Continue reading]
---
How to be a Successful Ride Hailing Taxi Driver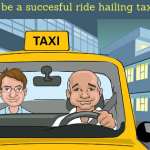 . With the advent of e-hailing taxi culture, the demand for taxi drivers is very high. The people around the world are preferring taxi services like Uber and Lyft like taxi booking app instead of driving themselves to work. There is a huge demand for taxi drivers in the job market today and the glossier side of things is that you do not require any kind of formal education to … [Continue reading]
---
How Technology Redefines The Taxi Business?
The advent of technology redefined taxi business entirely. Well, do you agree? Let's check. In the past, taxi booking was a complete hassle. Passengers should wait at the respective taxi stands, or hail a taxi by the roadside or should dial through a specific phone based booking hotline numbers. However, with the recent advent to technology, a taxi booking app has made all these processes much easier. All these … [Continue reading]
---
Top Benefits of AI Driven Taxi Booking Services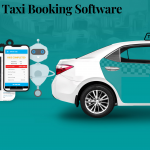 The greatest development that the next decade will witness would probably be self-driven cars. We will take that to the next level and in this blog, we shall throw light on the top benefits of AI-Driven Taxi Booking Services. Infinite Cab provides Taxi Dispatch Software with different integrations to make the software more efficient and effective. Artificial Intelligence has made rapid strides in the last decade and in the … [Continue reading]
---
Do's and Don'ts for a Successful Taxi Business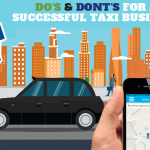 There are certain do's and don'ts that everyone should follow in order to run a successful taxi business! These are the information gathered by studying the growth of the giants in the taxi business field, namely, Uber, Ola, and Lyft. There are simply the dominating ones in the taxi-hailing business. So learning from them would definitely enable your taxi business to reach to the next level. The main secret behind … [Continue reading]
---
How to buy Best Taxi Dispatch Software – Guidelines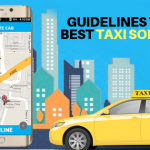 Taxi businesses are on a golden space now due to the advent of taxi dispatch software. It enables the easy dispatch of a taxi in the most accurate manner due to the perfect location detection and conveyance of the details to the drivers in a timely manner. If you are looking forward to starting your online taxi business, I am sure you will be baffled. There are a lot … [Continue reading]
---
Why do Taxi Businesses need to invest in On-demand Taxi Dispatch App?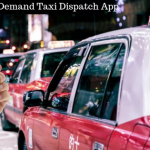 Tight competition from the On Demand Taxi Dispatch apps like Uber and Ola has created serious challenges for the taxi businesses. Thanks to their taxi dispatch apps, booking a cab is now just a tap away! Traditional taxi businesses are hence facing a hard time since their customers are moving towards these app-based cab hailing services which offer a much better taxi booking experience. While many taxi and cab companies are … [Continue reading]
---