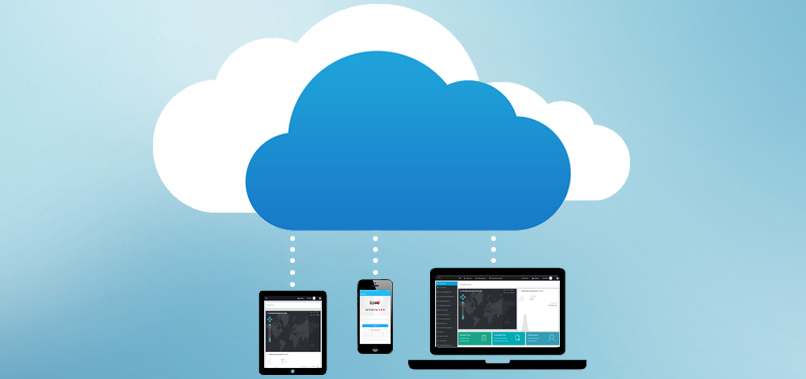 Cloud-Based Taxi Dispatch Software is the most advanced system in cab management system. We help to enhance your business through our advanced cloud system. This allows you to manage your company from any place in the world. Cloud based system is most reliable and most cost-efficient solution for your business.
Cloud computing provides easier access to technology and an excellent way to reduce cost as it provides great flexibility in delivering IT services. Cloud is infact the internet, it is all about storing and accessing all your data and programs over the internet instead of physically accessing it. We provide users with more options than traditional software packages.
Future Of Cloud Computing
Looking ahead, cloud computing has very bright future with new innovations and newer business application. Cloud based application is increasing popularity, resulting in fast acceptance of product with no downloads and version updates. They provide applications and services with effective cost-pricing along with flexibility, scalability and reliability.
Why need cloud for Cab Management System ?
Large transportation business organizations use taxi dispatch software to manage their vast business. Taxi booking software usually deal with passenger app, driver app and admin web panel hence they have to manage a huge collection of data. So if you prefer cloud-based taxi dispatch software there is no need for more space, it can shrink to reduce costs. Also, Cloud applications allow dispersed groups of people to meet easily and quickly via shared storage. Infinite Cab taxi booking software ensure organizations to achieve great success in the business.
Immediate delivery to end users
They provide smooth and continuous delivery of applications hence new updates reached within without any fail. This improves the overall performance and also reduce the time taken for delivery of application.
Hybrid cloud is becoming more popular. It is the combination of both public and private cloud hence they provide private cloud's security and economic benefits of public cloud. So this gives the user with greater service at normal cost.
They do not have to install and manage software, as it can be accessed simply via the Internet.
Features Of Cloud-Taxi Dispatch Software
The user can access Infinite Cab taxi dispatch system from anywhere and at any time. Users can take their work anywhere via smartphone or tablets.
Security is highly important in this system, we keep your files safe and secure. Users data is stored securely in the cloud.
Cloud computing can offer significant cost benefits and it provides great flexibility when it comes to executing IT services. You don't need your own infrastructure, servers and no system administrators. So reduces the need for physical infrastructure it's a much lower financial investment.
The ability to scale on demand is one of the biggest advantages of our cloud-based system. Also, expand the computing resources when it scales up or down. Users can upgrade or downgrade features and functionality dependent on their needs.
We deliver reliable and available cloud-based services with the awareness of new operations. Provides services according to specific security requirements and performance goals. Cloud storage also has a backup plan in case of emergency. Finally, results in a flexible service.
Infinite Cab Cloud Taxi Dispatch software ensure that our services are designed to meet the latest technology requirements, with greater accessibility, better security and little financial expend.
Get started with Taxi dispatch software Demo and expand your enterprise level transportation business.