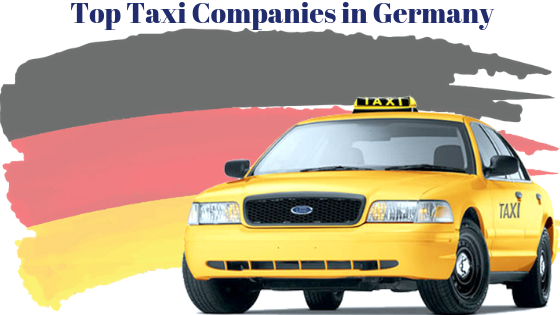 Taxi companies are one of the main sources of transportation. Definitely for people who are new to a particular city and doesn't know the routes to travel in their own terms. Also, it's a comforting factor for the ones who do not want to travel in public transport when in groups or with family. Availability of Taxi Dispatch App and Taxi companies are a boon for such people. Now, let's take a look at the list of Top Taxi Companies in Germany.
A Free Taxi Dispatch Software Demo can help to understand the working of the Taxi App
So, hope this guide will be a helping tool for the people who are going to the wonderful Land of Ideas – Germany!
#1. Talixo

Talixo is one of the world's largest taxi service providers. They do provide their services for travelers who visit the German cities for different purposes like business, academics or leisure. They also provide services like airport drops and other medium-length journeys.
You can avail their services through online booking. The company is growing at a faster pace and is being all set to be in the list of Fortune 500 companies.
#2. ProLimo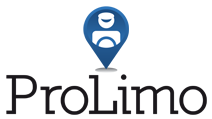 ProLimo mainly concentrates in providing private sightseeing tours in the German cities like Berlin and Potsdam for both individuals as well as group travelers. Their services are exceptional, including the behavior and attitude of the drivers and tour coordinators. They are one of the major competitors for the other taxi companies in Germany. 
The experiences that you will be having with them will definitely unique. Visit some of the places of national importance like the Berlin Wall, etc. with them and feel the change.
#3. Blacklane

Blacklane is specialized in providing the best taxi services in Germany. Their all cabs are black in color, and guess what, hence the name Blacklane!
Just check out the reviews various customers have provided for their services. It's really interesting and mostly above average! Some of their cabs include vehicles made by the German car manufacturers like Mercedes, Audi, BMW, etc. Wouldn't that be an experience?
#4. T3-Limo-Berlin

T3-Limo-Berlin is known for providing all types of taxi services like Shuttle services, Party, Wedding, Stag-nite and sightseeing rides in the world-famous vintage Volkswagen T3 "Bulli" super stretch-limousine! That would be a super experience for all the Limousine lovers…
#5. BikeTaxi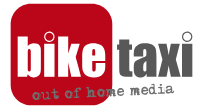 BikeTaxi is for the persons who are literally crazy about Bikes. Just imagine you roaming through the wonderful streets of Berlin or Germany with a bike!
They are undoubtedly the largest bike taxi service provider in Germany, with over 50 full equipped cycle rickshaws. BikeTaxi was founded in the year 2012 at the capital city of Berlin, with operations in almost all the places in and around Germany.
The bikes also have a quiet electric auxiliary motor attached to them, so that the riders don't have to really exert force in places where there are upward slopes!
All their bikes are properly insured and have the necessary legal approvals!
#6. Quick Transfer

Quick Transfer provides its services in almost all the European countries, including Germany and also in the United States of America. They mainly deal with taxi services to and from the various airports in Germany. The quick transfer is known for providing reliable and hassle-free airport transfers in all the major German cities.
#7. Trust Mobility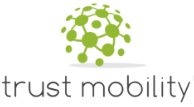 Trust Mobility is another leader in providing first class taxi services in Germany. They help you to deal with your trip right from the beginning including things like planning your journey, etc. They are known for their punctuality to come what may! Another quality they do possess is their reliability and higher efficiency.
You can just relax if they are your taxi service provider. They are the best in providing chauffeur and limousine services across Germany.
Summing Up
This blog has tried to include some of the best Taxi Companies in Germany. There are still more. But it's almost impossible to list out all of them!
Go through and try to do some basic research from your side too so that you can choose the one which you feel would be the best for you!
Also, check out the list of the Top Taxi Companies in New York