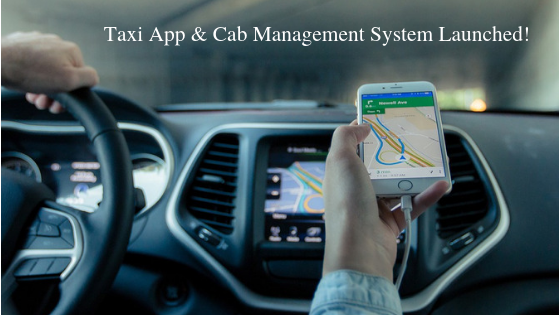 Taxi app has become the most convenient mode of transport during the peak hours. As the reason, the fame and demand of ride-hailing apps are increasing day by day.
Infinite Open Source Solutions LLP launched an advanced extension of mobile-centric innovation for taxi businesses, Infinite Cab Management Software and Taxi App.
A quick glimpse at Infinite Cab Management Software
Our Infinite Taxi App is the cutting edge initiative that can accomplish the improvement of your transportation business in additional extents.
We support to your business to gain the global presence, by providing multiple add-on features along with inbuilt service.
Also, our Taxi app is supportive of customization for any customers needs.
We give Infinite sparkling reasons to choose our Taxi Management Software, A complete solution for your cab business.
Why try us!
Taxi app is invented in a simple and manageable way so that every kind of people can use.
Our Premier Taxi mobile app is very fast and efficient. From booking to drop to the destination, you'll feel like all happened in seconds and hassle free.
Infinite Cab management software is developed with the high-security integration.
Benefits of using Infinite Taxi App & Management Software
Users will get a chance to earn reward points by suggesting apps to the friends.
Admins can grant some privilege points to users as rewards based on their finished trips.
This feature allows users some extra bonus point by the activities referring friends.
How Infinite Cab Work for Passengers ?
Our ride-hailing app is very easy to use. You can choose your ride and set the location using a taxi app. You'll get picked up by the nearest cab driver. He will drop you to the destination.
Once the trip ends, taxi app system automatically calculates the trip fare and you can pay the cost by cash or e-wallet.
Our main goal is to provide better benefits for taxi management system with the aid of state of technology. Get a ride in seconds or become a driver and earn money on your schedule
We'll ensure to make your trip experience memorable!
Come and try us out.