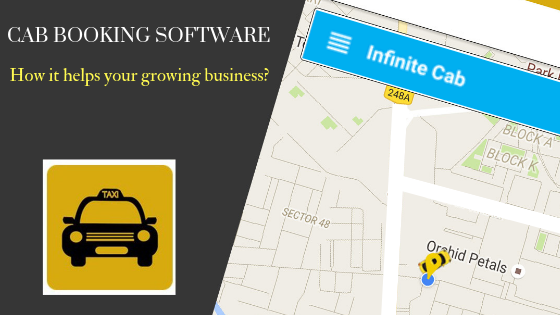 Why is it important to have Cab Booking Software for growing taxi business? Have you ever thought of it before?
Well, if not, then it's the perfect time to think about it!
It's because the taxi business is one of the best options to earn higher revenue throughout the world. But you will need to face some really tough competition from the competitors. 
So it's very important to proceed with proper planning. 
It's simple. Provide the best service you can to the customers and stand apart! One important thing is to use the right taxi dispatch software.
This blog will be dealing with the same topic, so that hope it acts as a guiding light for the ones still running their taxi business in the traditional way.
Business Benefits of Cab Booking Software
It boosts up your overall business by a lot of features like push notifications for every player in the game.
The productivity of your entire business can be made the best by monitoring the entire process altogether.
The quality of service matters the most to every customer, and with a cab booking software, you can deal with your customers more efficiently.
Cutting edge features like Auto fare calculator, Reporting and Analytics tool, payment methods, e-wallet, etc.
How Does It help to Grow your Business?
It Saves Customer's Precious Time and in turn the growth of your Taxi Business
It was all a story of the past, where the customer should either go in search of a taxi out in the streets or need to call a service provider to book a cab. No one has the time to do all these manual jobs in this fast-moving world. A cab booking software helps to make communication between the drivers and passengers more effective and fast. 
A smartphone with the best cab booking software makes it all easy for the customers. They can literally book a cab with a swipe. Hence all the customers would be using the cabs provided by the taxi service providers who adhere to the latest technology and makes their life much easy and smooth!
Reasonable Rates and Feedback
The present-day customers prefer the taxi services where they get the maximum benefits as well as the ones which show the fare of the trip even before the trip is completed. Cab booking software will be providing all this information in advance. 
Also, the customers can choose a service which offers the best service or based on the reviews or feedback given. If more customers rate your service as the best, then there are possibilities where the number of people will be interested to choose the services provided by you.
The expenditure that you will be spending on running your taxi business will be much less compared to the traditional methods. In old age methods, you will need to document everything through the pen and paper medium.
But now since a taxi dispatch software makes it all digital, the amount you need to spend on such things can be reduced to a greater extent. A taxi dispatch software also helps to reach out to more people so that your business sphere expands!
A cab booking software helps to promote your taxi business in a totally different level. It enables you to market your taxi business on a single platform. The users can make use of all the discounts, offers and other coupons through the usage of your taxi booking software.
A cab booking software will help you to build a loyal customer base so that your business will only be in a growing phase. The only thing that you need to make sure is that the customer experience with your taxi booking platform as well as the drivers should be a pleasant one! Such things make the necessity to have a taxi booking software very much important.
Improves Driver Satisfaction
A business can only bloom if the workers under you are not completely satisfied with their job. So it's your duty to make the process much simpler to manage and stress-free. With the help of a taxi app, drivers working under your control can be provided with proper online payment, deliver additional benefits, etc. with very much less time. Since all the processes are automatic the advantages are many.
Helps to Reduce Your Workforce
The adoption of a taxi dispatch software helps to manage your taxi business with the least workforce and that too without decreasing your profit. Such software helps you to operate as a taxi aggregating service provider. The drivers can subscribe to your taxi company.
The major advantage is that you can operate your taxi business even without actually owning a fleet of taxis! It helps to get rid of the maintenance costs and also the operational costs involved to a huge extent! Or in other words, it decreases down your liabilities and thus improves your taxi business as a whole.
Try a Free Cab Management Software Demo to understand the functioning of the software.
So, What's Next?
Owning a taxi dispatching software has become a very important necessity for the proper running of your cab business and to stay more profitable! So if you are still depending upon the age-old practices, make sure that you opt for the services of leading mobile application development firm. If developing one, you should buy an application that runs on both iOS and Android platforms. Additionally, an Admin Web Panel to manage and monitor the entire functionalities is a requirement.
How to run a successful Taxi Business using Taxi Booking Software? gives you the essential information on successfully running a Cab Business using taxi software.