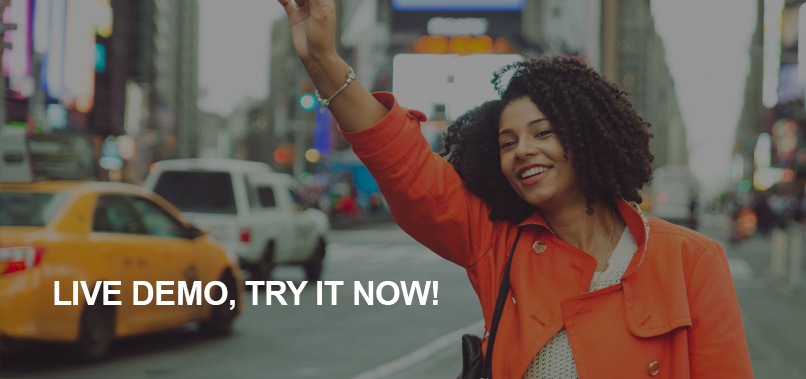 We are pleased to announce the release of our new feature, taxi software Demo, that we hope you will find easy to use our taxi app demo. With this aspect, we aim to deliver transparency of our admin panel, driver and passenger app.
Booking a taxi through taxi app from your phone has become relatively easy and comfortable way to travel within a short period of time. The customer needs a taxi booking app that simplifies the cab booking process, quick response, secure and comfortable ride and superior customer service. We provide all those features like cab management demo, quick booking, high security and also passenger can control the journey by watching taxi progress on the map using GPS.
Our goal of developing a cab management system is to deliver better and reliable customer services right from booking the cab to billing and managing payments on the go. Our cab management system is the comprehensive set of automated mobile and web-based dispatch software.
Infinite Cab provides the taxi app online demo with a user-friendly admin panel, driver app, and passenger app for hassle free service. Surely, the taxi dispatch demo will be an additional benefit of using any taxi booking app.
Try out our recently added Live Demo feature and get started with it!