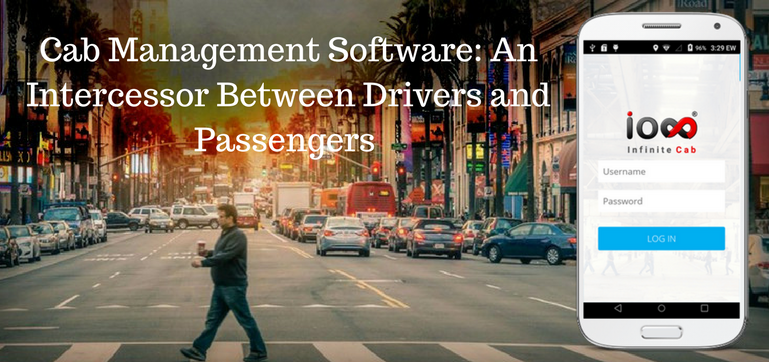 Cab management Software is a network-based platform that enables people to book their taxi online from their own comfort. The platform should offer an administration interface where the taxi company can manage all the activities. Taxis are an inevitable part of today's transportation system and it can be fairly said that most people completely dependent upon them for their transport needs. Due to the rising demand, many taxi services have been started and that constantly compete with each other to provide the best services to their customers. As a part of the competition, all of these services try to provide maximum features and options that encourage the customers for their easy transportation. Hence customers always prefer the best and advanced Taxi dispatch software.
In brief, a taxi booking system through an application works like this; usually a customer books a taxi using a mobile app and it sends the request for nearby drivers. If any of the drivers are available for the ride, they can accept the request. The passenger receives the confirmation message, the cab is ready to pick up the driver and upon reaching the destination, customer makes the payment using the various available payment channels.
How Cab Management Software an intercessor between drivers and passengers?
The traditional way waving hands for a taxi has been changed and now people continuously use software or uber like app for the easiness of their day to day life. Due to this latest trend taxi dispatch software or uber like taxi app has become unavoidable.
Step 1:
While booking a taxi through your mobile, the taxi dispatch software send request to find out the nearest cab (driver) to the customer location.
Step 2:
When a passenger tries to book a trip, the nearest driver's will get the call alert along with passenger details. The driver can either accept or reject the call.
Why are Uber Like Taxi Apps inevitable?
Easy payment for customers
The advanced taxi management systems come with easy taxi payment solutions where the passenger can pay the cab fare through credit and debit cards. One can even make use of online payment wallets to make payments within seconds. For the drivers also, it is easier to accept secure payments.
The new and easy way to install apps bring in great ease of usage for the customers. considering the recent use of smartphones, these apps become very beneficial for customers and drivers. Applications are mostly supported by all kinds of IOS and Android devices and hence are available for all mobile users.
This is one of the prime benefits of cab management software, where it helps to manage unlimited cabs at a time. this feature allows a taxi company to manage all their business easily and accurately.
Well-monitored taxi dispatch software
A well-monitored taxi dispatch system manages the functions efficiently. Right from booking a taxi to dropping off at the destination, the passenger saves a lot of time. The process is easy for the drivers as well when compared to the traditional taxi.
The development of a taxi app starts with creating two interfaces. One is for the taxi driver and other one is for  the passengers.  Hence, both can track one another and communicate whenever needed. The development of a taxi app also depends upon the features like Payment Methods, Cab details, Drivers Details and much more. Understanding these features will help the taxi company to efficiently estimate a cost to develop an application like Uber.
Nowadays, more and more Taxi companies are opting for integrated taxi booking systems. It makes life much easier for the taxi company, customers and drivers. In a  taxi company, there is a computerized system to manage all the bookings.   From those data provided, the taxi firm will be able to look at booking trends and all other information. Hence cab management software act as an intercessor between drivers and passenger. Taxi dispatch software is pleasant and excellent for companies to manage their cab booking, payment systems and also for drivers and passengers. Apps make our lives easier and now each travel is easier too. Try out our free taxi dispatch software demo.