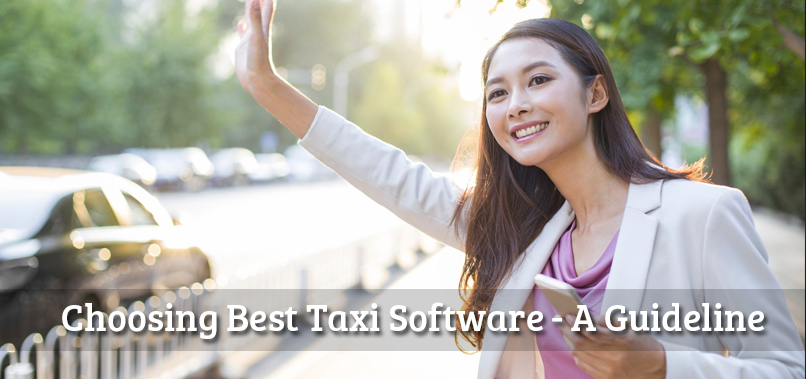 Taxi software is a modern method of network-based platform for booking the taxi online from one's own comfort. The Best Taxi Software should offer a managing interface where the taxi company can control and access all bookings and customer information. Due to the rising demand, many taxi services began constantly compete with each other to provide the best and improved services to their customers. Choosing the Best taxi software is a complicated and time-consuming process because the field of new software especially designed for taxi booking and dispatch software is leading into the on-demand ride marketplace. Infinite Cab taxi dispatch software and mobile app provide you the best taxi software with all advanced features. The information below helps you to determine the best software for your business.
How to choose the Best Taxi Software?
Just having creative marketing does not make these taxi software worthy of your business. While choosing the software, should take an in-depth look at several latest software applications, so that you can leave or right swipe them quickly. This advanced taxi booking software is a full-fledged solution to launch and develop a smooth and successful taxi business. Such software takes care of entire business starting from pointing out available taxis, payments, bookings and other services. They are of mutual benefits to both the customers and service providers. Hence, Find an on-demand ride app that will work for your business.
What are the basic requirements for Best Taxi Software?
Here we provide some options that any Taxi Dispatch Software must have
For passengers
:
The taxi software you select should allow customers to;
Track drivers in real time on a map

Request Ride
Access ride alerts
Show nearby taxi
Choose automatic payment processing after trip is complete
Rate their driver
Provide booking options for a ride now or in the future
Have an easy booking process
The best software will also allow passengers to review vehicle type before booking, obtain fare details quickly. The easier your software to use, the more loyal your riders will be.
For Drivers:
The taxi software you choose should, at a minimum have the ability to:
Receive booking alerts in real time

Statistics of completed journey
Manage booking flow with one tap of a button
Use navigation in app for driving directions
Passenger contact option
Transaction details
It's a plus if drivers are able to see all booking histories in the system
For Business:
Work with a software that gives you the option of customization

Should also allow managing bookings by adding, editing, canceling and viewing all bookings
There should be a dispatch view as well where all drivers can be seen in map
Driver management, passenger management and fare management
Whole trip details
E-wallet management
Send messages to drivers or passengers
History of cancelled bookings
Beyond these features outlined here, we suggest to look at how easy to use the taxi software, how could your ride request option helps your customers and how it is helpful to drivers. In addition, should make sure the software makes provisions for the safety and security of passenger and driver information.
Every taxi companies look for integrated taxi software which makes life easier for both customers and the company. It is highly important that people should be able to book taxis online without having to pick up the phone or the traditional ways of booking cab. The company, as all their bookings are merged and managed by an automated system it will be easy to have the record of future and historic bookings. Hence we provide you the full featured software, try out our Taxi Dispatch Software Demo and choose the right software.