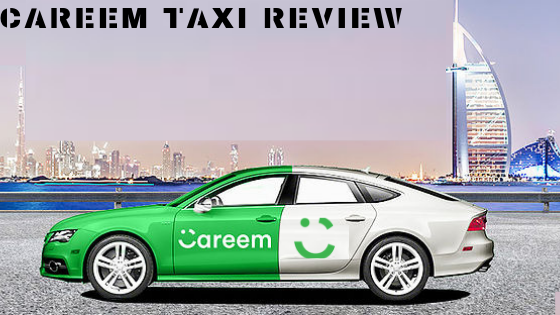 Careem Taxi is one of the premier taxi companies based in Dubai, with operations in more than 100 cities across 14 countries over the globe. The English translation of the Arabic word Careem stands for 'Generosity'. The interesting thing is that they have always stayed loyal to its literal word meaning!
Careem Taxi company is a savior for many, especially for the ones who are not lucky enough to afford private vehicles. They are one of the leading Taxi companies in the city of Dubai. To be precise, they are more popular than the Taxi giant, Uber!
Well, let us see some of their exclusiveness that makes it stand apart from its competitors! Besides, we will try out to give a fair review, apart from just praising them. 
Check Out the Perfect Taxi Dispatch Software for your Taxi Business
Careem Taxi: An Overview
Company Name:
Careem
Type:
Private
Industry:
Transportation Network Company
Founded:
March 2012
Founders:
Mudassir Sheikha 
                   Magnus Olsson
                   Abdulla Elyas
HQ:
Dubai, United Arab Emirates
Website:
https://www.careem.com
What Careem Taxi has to offer to its riders as well as the drivers? Let us find out.
Careem Taxi has always been a reliable taxi service provider in the region of Dubai and other famous cities across the World. They do have almost all types of vehicles in their kitty, including hatchbacks, sedans, convertibles, MPVs, SUVs and luxurious ones. This long array of vehicles make it easy for the customers to choose vehicles according to their purpose of travel.
Consider a case where a customer wants to book a cab for airport transfer. In that case, he/she would be needing a completely spacious vehicle, which allows to fit in his/her luggage perfectly and travel with comfort! If it's for a business meeting or some other small journey, a normal cab vehicle is more than enough. Careem Taxi company offers you with the same.
Moreover, their digital platforms allow you to use multiple payment options, real-time tracking, multiple booking options, and fair customer help and support. Well, we will discuss those exclusive features in detail below. 
Keep reading!
Exclusive Features that Careem Taxi Offers
Signing up with Careem Taxi is easy if you have a single mobile number and an email address. Once you provide the necessary details, they will be sending an activation code to the phone number or email address you have given in. Using the activation code, you can finish your signing up the journey. Also, you will be receiving an instant 20% Off promo code on your first journey. Afterward, you can book a ride through their 24*7 phone number or their iOS or Android mobile application.
Careem Taxi offers mainly five types of Cab solutions, namely, Business, Max, Economy, First Class, and Careem Kids. This is the case in Dubai but if you are choosing their service from another location, say Pakistan, then the options are a little different. In Pakistan, they are Business, Economy, WiFi and Go. But in spite of whatever option you choose, the cars are comfortable, neat and clean, scented and air-conditioned.
Advanced Booking Facilities
Careem Taxi allows its customers to book a ride either now, or later. Majority of the Taxi booking companies does not provide this facility. But note that Careem Taxi also doesn't allow the customer to book a cab for one month in advance. This service is also a little costly compared to the rides booked then and there. Well, can't complain because it provides peace of mind!
The map facility provided by Careem Taxi is perfect in providing an accurate location in both terrain and satellite views. They also provide the current traffic updates so that the driver can take an alternate route if the customer has to reach faster. It also allows the customer to select the location manually by pinpointing the location tag to one of his/her choices.
It allows the customers to pay the taxi fare in multiple methods. They can pay by cash or through other digital means like credit/debit cards, internet banking, Etisalat Credits (Loyalty Program), or e-wallets. Providing a lot of payment options is good because they can opt, anyone, they are comfortable with. If only the option of payment by cash is provided, there might occur incidents when either the driver of the customer may not have the exact changes to return. Some customers may hate such issues.
Careem Taxi notifies you regarding the offers that are going on or even about the additional vouchers that have been credited to your account. Also, they will be sending you email notifications every time you complete a journey!
Feedback Mechanism and Customer Support System
Careem Taxi provides the facility to rate every journey they have completed through their apps. The customers can review the experience on a 5 point scale, where every point indicates different levels of satisfaction like Excellent, Very Good, Good, Average, and Poor. It also allows you to comment or file a complaint, which will be addressed by Careem Taxi accordingly.
A major drawback that many customers have complained about is the inactiveness of their Support Team.
Here is a Free Taxi Booking App Demo to try out 
Final Thoughts
Careem Taxi is undoubtedly one of the best Taxi companies that we have in Dubai and also in other major 100 cities. They do have their positives as well as negatives. The features or facilities they provide are the major positives of Careem Taxi.
Their not fully efficient Customer Support Team is their slight disadvantage. But as a whole, Careem Taxi will be an excellent Taxi experience for travelers!
Like Careem, there are a number of Taxi Companies operating across the world using Taxi Booking Software. Here is a list of the Top 10 Taxi Booking App Companies in the World.