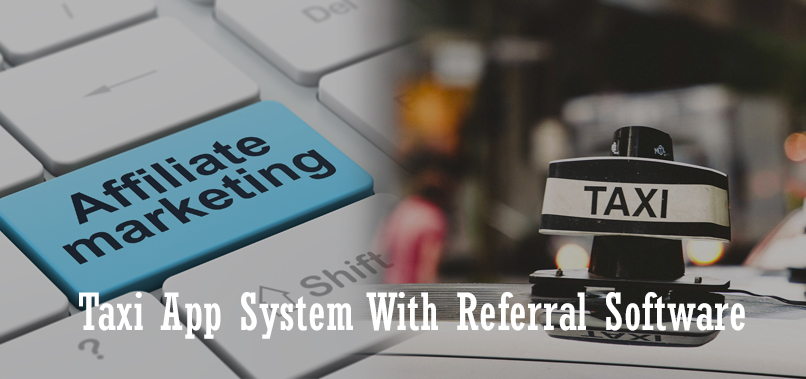 Taxi app system with affiliate software is an edge that the newcomers in the taxi booking app business can make the most of. This referral promotion has always been a virtue for startups than the large incumbent players. let's discuss how affiliate program benefits the booking app businesses in transportation landscape.
Why Affiliate Programs in Taxi app System ?
Taxi booking apps are striking the traditional transportation market for a while now, and it seems this e-hailing app are the future of every conveyance. With the advent of new technologies and innovations, A mobile-first culture emerged across the board. This technological advancement disrupts the transport in the first place through the roll out of taxi dispatch software . From logistics to passenger commute, peoples find more convenience in choosing these mobile-centric ways. With the insights of this happening in travel and transport world, we can easily perceive that on-demand transportation service industry opens up a lucrative wide array of opportunities.
For an outsider, on-demand taxi business is an enticing sphere with guaranteed ROI. With that perspective, many came forward to venturing this whole new arena of digitalized carriage. But things are a bit arduous than they thought. With Big players like Uber already on the market, any service provider, Startup or companies looking to expand their user-base should incorporate any additional feature to survive than just be an alternative to the incumbents.
The best way to have a competitive advantage over this existing ride-hailing companies is integrating affiliate System in your taxi business. Of the all new age channels of business promotion's, affiliate marketing is the most effective one. This referral business rewards a user or customer when a new user signed up using their reference. Through this mechanism, a user can earn a decent amount of remuneration through new referrals. This can spark a proliferation in your user-base that results in the advancement of your taxi venture to the next level. Because of their large user-base, big taxi businesses like Uber hasn't taken this promotion arena that much seriously has its scale. Hence, the start up's and taxi companies looking for the mobile way has gotten an opportunity to take a bite of the big apple.
Affiliate software Integrated with Taxi App
Before considering the so-called affiliate system in your taxi business, you should have to know the basics of this promotions tool. Like other promotion channel's, affiliate marketing also has its own strength and flaws. Affiliate marketing largely relies on the internet and can only manage through an affiliate software. this software facilitates in the complex matter of affiliate program and ensures a smooth functioning of your affiliate program. Literally, Choosing an effective affiliate system software is paramount in the integration of an affiliate system in your taxi business.
Even though this software's are the primary aspect of affiliate system, Not all affiliate software can meet your preferred business interest. This depends intensively on the software developers who create the affiliate software. Expertise in providing the affiliate program in a way that taxi business can benefit is more imperative. To achieve this mark, the developer should need work experience in both affiliate software and taxi booking app development fields. But, only a few are eligible for this sort.
With have skills and talents crafted with years experience in the development of both affiliate software and taxi-booking app, we can offer you our expertise and surely count on us to expedite the transformation your dream and effort to the reality
We created Our Infinite Cab Taxi app along with a taxi dispatch software. Incorporated with the state of art features and is viable for seamless integration with any affiliate program. Moreover, our talented professional will help you to form the affiliate program of your interest.
Features of our Affiliate System Software Integrated Taxi APP
The referral program is default affiliate taxi app system. User will get rewarded on every sign up he refers.
Based on their performance in referral program and their engagement with your company, you can grant some privilege points
This feature entitles some extra benefits for users from the activities and engagement from their referral's
Before getting down to implementing your taxi idea, we would recommend that consider all taxi apps developers in your reach. we invite you to take a look our taxi management system software INFINITE CAB demo and you can also download the demo version of INFINITE CAB's passenger and driver app from Play store.